binders
505

Binder urkimix 505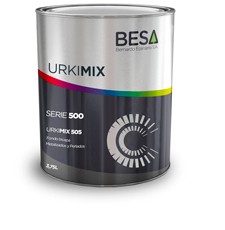 METALLIC AND PEARL BASE COAT
Base coat for solvent based bi coat systems to be repainted with the different clear coats of BESA range.Specially developed for application in areas with temperatures over 30ºC and high humidity.

Developed for the application of all metallic and pearl colors of any car manufacturer worldwide.

It outstands for its easiness to spray and lack of stripes, as well as its high yield. Excellent adhesion and resistance outdoor when recoated with a clear coat.

For application and use in quality bodyshop work in general.
binders: