Polyester putties
URKI-KOMBI

1K NC Putty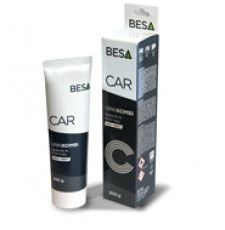 Designed for Spot Repair to collect minor imperfections such as scratches, blisters, pinholes, impacts, etc.
It is also very effective in filling in small pinholes in spoilers and Fiberglass parts.
Easy application
Fast drying
Soft, silky and very flexible surface
Lack of shrinkage in repaired areas
Can be applied on polyester putties or acrylic type primers and fillers. Also on steel, aluminum and zinc covered surfaces.
Polyester putties: