Cleaning & Preparation
URKI-BOOTH

Booth Protection (Wall)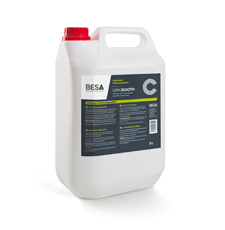 This product has been specially developed for protecting the walls of spray booths.
The dust and dirt will adhere on the product, avoiding suspended particles to stick on the painted surface.
The product is transparent, so it does not reduce the lighting nor affect the colour matching.
URKIBOOTH does not contain silicones and it is completely bioegradable.
Car refinishing annexes: