Sprays
URKI-PLAST

Bumper Paint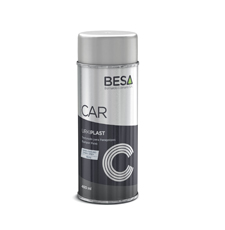 Flexible Acrylic Paint specially designed for the painting of vehicles bumpers. Satin structured appearence quite similar to the original bumpers.

It is used as an adhesion promoter primer for plastics. May be repainted with Acrylic, Single-Coat and Bi-Topcoats.

A wide variety of textures may be obtained if the application conditions are varied.
PLASTIC & UNDERBODY:
References
Black 9005
Dark Grey 7870