Sprays
URKIPROTEC

Stone Chip Protection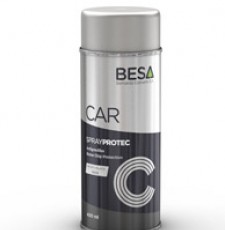 SPRAY-PROTEC Anti Stone Chip is an efficient protection against stones britting the spoiler, and lower parts of the car.

Its thixotropy and thichness help reducing the vibrations and sound of the engine.

Specifically developed toi match the original finish of the manufacturer, showing excellent adhesion, flexibility and reistance to cold and rust.

If recoated (Synthetics 2K or Acrylics) aplly first a thin layer to avoid pinholes, bubbles, etc.
PLASTIC & UNDERBODY: