Primers
F-284/2

2 K Zinc-Rich Epoxy Primer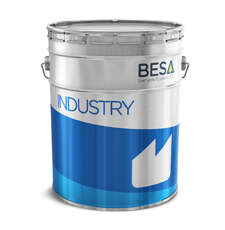 Corrosion resistant Primer with a high Zinc content (>90% over solids).
Grit blasting Sa2 1/2 indispensable in order to get a good adhesion.It can be welded.
Protection of structures in a humid marine environment.
Epoxy primers:
HOW MUCH DO YOU NEED?
Find out by using our Coverage Calculator
AMOUNT REQUIRED
-
The data given in the "Thickness" box corresponds to the recommended average thickness, as stated on the Technical Data Sheets. If you want to make the calculation with a different thickness, you can just modify it in the box.
The densities of the products that have been taken into consideration are the average densities of the product.
The given result refers just to component A.