DECORATIVE Binders
BESA-POL

High Gloss Urethane Enamel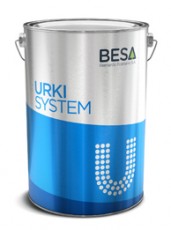 Recommended for the protection and decoration of metal or wooden surfaces, both indoors and outdoors.
Very easy to apply with a brush without tears, easy smoothing, high gloss, hardness, elasticity and good resistance to all weather conditions.
Fire-retardant (M1) - Homologated according to UNE 23727. Tested according to UNE 23721-90.
DECORATIVE Binders:
HOW MUCH DO YOU NEED?
Find out by using our Coverage Calculator
AMOUNT REQUIRED
-
The data given in the "Thickness" box corresponds to the recommended average thickness, as stated on the Technical Data Sheets. If you want to make the calculation with a different thickness, you can just modify it in the box.
The densities of the products that have been taken into consideration are the average densities of the product.
The given result refers just to component A.