Topcoats
SB 5000

HS SOLVENT BASE COAT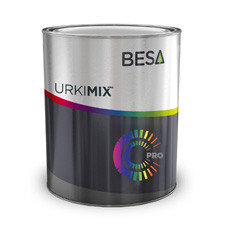 HS SOLVENT BASE COAT
Base coat for solvent-based systems finished with the different BESA clearcoats for the bodywork or car refinish sector.
For applications and use in very high quality jobs in bi-coat or tricoat systems for metallic, pearl, effect and solid colors, offering a high hiding power.
Combined with BESA fillers, primers and clearcoats, it guarantees a perfect vehicle finish, excellent gloss, aspect and durability. It´s an easy-to-use system with excellent performance, and flexibility to repair and refinish any type of vehicle.
Topcoats: