Bind. Iindustrial
2K SINGLE-COAT ACRYLIC ENAMELS
BESA-NATO

2 K Single-Coat Acrylic Enamel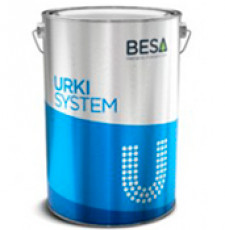 Glossy enamel, not goes yellow. Good resistance physicochemical and direct adhesion on very exigent surfaces: Steel, Stainless Steel, Aluminium, Brass, Galvanized, Glass, Plastics ABS, PUR, PC, MA, GRP, PVC, Ceramics.
2K SINGLE-COAT ACRYLIC ENAMELS:
HOW MUCH DO YOU NEED?
Find out by using our Coverage Calculator
AMOUNT REQUIRED
-
The data given in the "Thickness" box corresponds to the recommended average thickness, as stated on the Technical Data Sheets. If you want to make the calculation with a different thickness, you can just modify it in the box.
The densities of the products that have been taken into consideration are the average densities of the product.
The given result refers just to component A.
Guide to Industrial Painting

Single Coat System C-15 2K Universal Single Coat Pur System